alpha-bit GmbH ERLANGEN, Germany

alpha-bit develops software as well as hardware solutions for the automation, control, monitoring and simulation of industrial systems. We excel at realizing automation projects efficiently and reliably. At the same time we also find the optimum solution for projects which are based on new concepts and ones not yet realized. Our know-how in ship automation plays a major role here – in this area alone 350 projects for (civil and marine) shipbuilding have been developed and realized worldwide.

unselect all/select all
You have 0 products selected
Master Clock
Send enquiry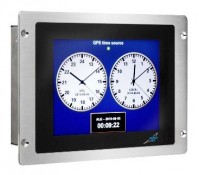 The control center of our automated clock system is an advanced master clock, which controls an unlimited number of slave clocks and the time of all integrated automation systems.